Announcing auditions for
'Our Town'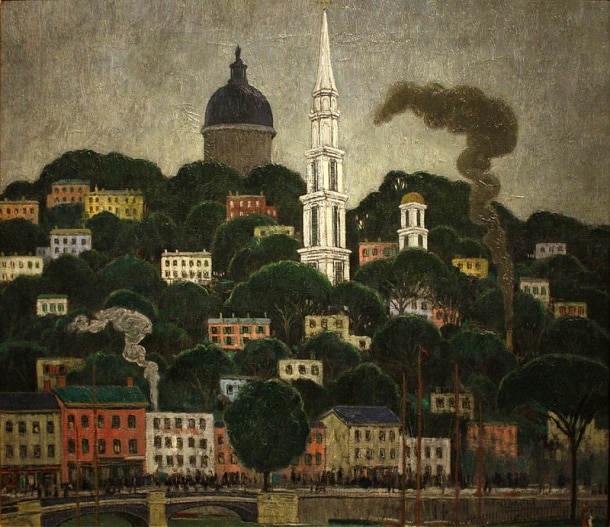 HILO COMMUNITY PLAYERS ANNOUNCES:
AUDITIONS FOR OUR TOWN Written byThornton Wilder Directed by Randal McEndree
East Hawaii Cultural Center 141 Kalakaua St. Downtown Hilo 2nd floor 'Ehua Kalua, mauka
Saturday, November 16 @ 10:00 am + Sunday, November 17 @ 3 pm.
Great parts for actors of all ages and backgrounds. You will audition by reading scenes from the play. You can easily find information and scenes online. By Opening Night on Feb. 7, 2020 you will feel like you live in the town of Grover's Corners, a tight-knit community a lot like Hilo.
This play is justifiably famous, one of the most beloved plays of all time. It broke new ground when it opened on Broadway in 1938. The spare set and emphasis on the characters' relationships makes it an "Actor's Play" to the max! It has not been seen here in decades.
The part of Emily Gibbs requires a young adult female who can deliver the character's intelligence, common sense, joy of living, and profound questioning about life. Emily is the only character in the play who ages, marries, dies, and goes back to life. Hers is QUITE a journey!
The Stage Manager is an otherworldly role, a part that broke many theatrical traditions of the time. S/He must be able to memorize a huge number of lines and portray an easy-going entity who knows much more than any average human.
There are over two dozen roles in all- and all the actors will be involved in more than just the scenes their characters are in: sound effects, chorus members, and wedding guests.
These are all great parts written by a great playwright. Thornton Wilder does not tell you how to act, and I won't either. You will create your character out of the words that are given in the script, and with my vision. I have worked with this play for years.
The cast will be notified by email and by a posting on the mauka door of the East Hawaii Cultural Center on Wednesday, November 20 by noon. You will know your lines and be "off book" by the rehearsal on Friday, January 3, 2020. Your time will be respected.