Hilo Community Players
Hawai'i Island's Oldest Theatre Company
The Hilo Community Players have been doing theatre since 1938! Through the presentation of amateur and professional theatre, youth theatre and various special events, the Hilo Community Players strive to organize, promote, and conduct an inspirational, engaging program of quality drama throughout the year.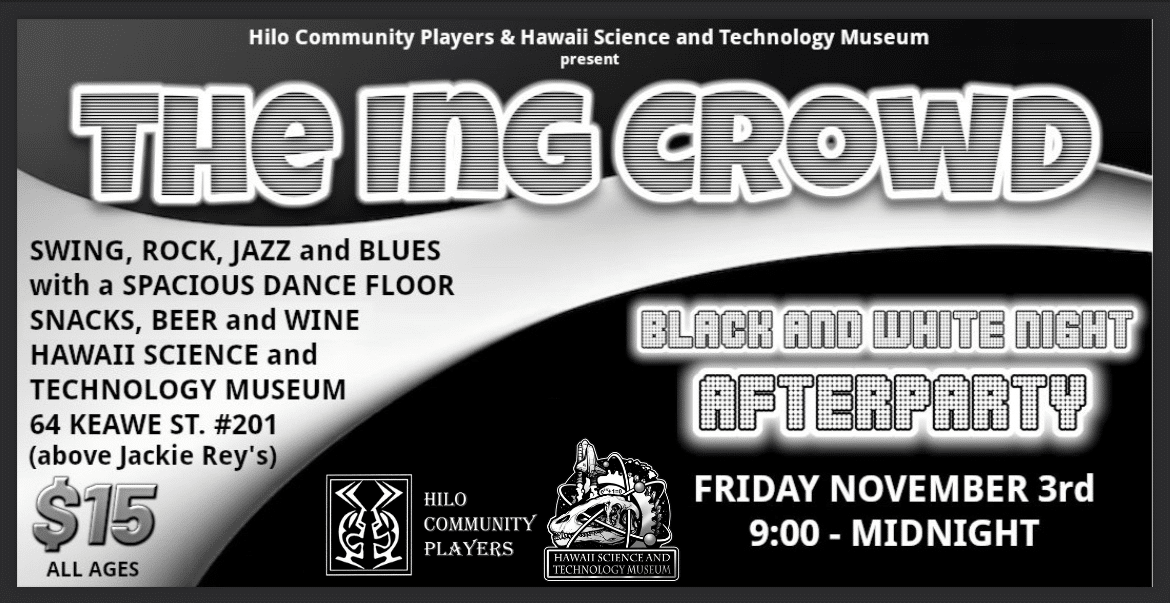 Catch THE ING CROWD at the Hawai'i Science and Technology Museum tonight as part of downtown Hilo's Black & White Night celebration!
THE ING CROWD wil rock the afterparty upstairs in the Kaikodo Building at 64 Keawe St. from 9:00 til midnight featuring:
Wendell Ing on keys
Trever Veilleux on guitars
Gonzo on bass
William Heideman on drums
and a series of  phenomenal guest vocalists
Wear your best Black & White outfit and join us for a fantastic time!
$15 cover at the door
Keep informed about Hilo Community Players events by subscribing to our newsletter!