Hilo Community Players
Hawai'i Island's Oldest Theatre Company
The Hilo Community Players have been doing theatre since 1938! Through the presentation of amateur and professional theatre, youth theatre and various special events, the Hilo Community Players strive to organize, promote, and conduct an inspirational, engaging program of quality drama throughout the year.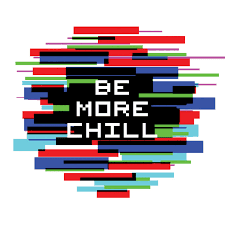 Be More Chill
Music and Lyrics by Joe Iconic
Book by Joe Tracz
Based on the Novel by Ned Vizzini
Directed by Dr. Rachel Klein
Music & Vocal Direction by Rachel Edwards
Choreography by Nadia Schlosser
Nominated for a Tony award for Best Original Score in 2019, Be More Chill has "easily relatable characters, clever twists and ebullient songs…from beginning to end" (NJ Arts) that captures and "perfectly balances the tragedy and hilarity of high school" (Tri City News).
Jeremy Heere is just an average teenager. That is, until he finds out about the SQUIP, a tiny supercomputer that promises to bring him everything he desires most: a date with Christine, an invite to the raddest party of the year and a chance to survive life in his suburban New Jersey high school. But is being the most popular guy in school worth the risk?
Based on the novel by Ned Vizzini, Be More Chill opened on Broadway in 2019.
This Production is being co-presented by the UH Hilo Performing Arts Center and the Hilo Community Players and by arrangement with Concord Theatricals. www.concordtheatricals.com
Keep informed about Hilo Community Players events by subscribing to our newsletter!