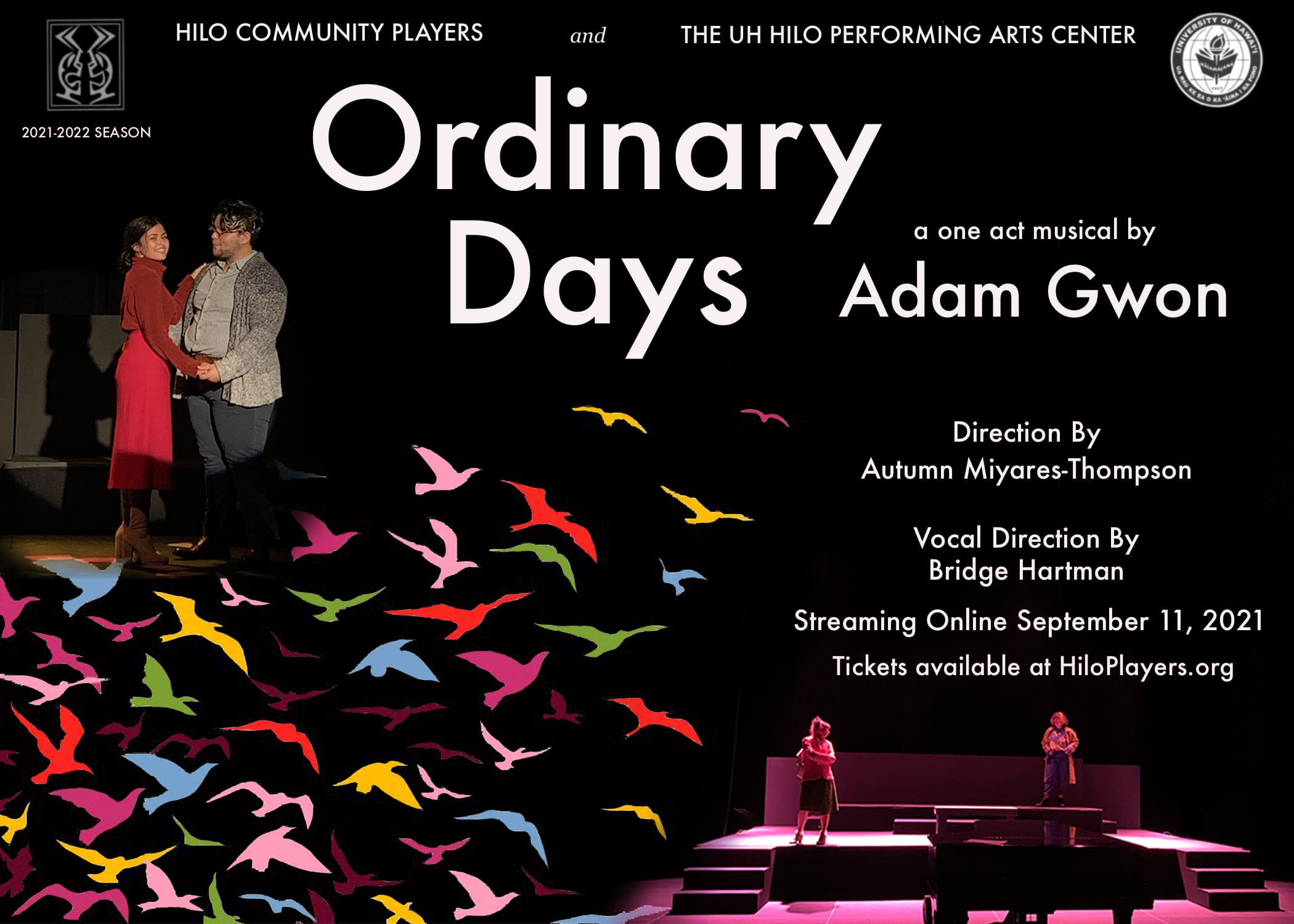 Direction by Autumn Miyares-Thompson
Vocal Direction by Bridge Hartman
Hilo Community Players, in collaboration with the University of Hawai'i at Hilo's Performing Arts Center bring you a virtual presentation of ORDINARY DAYS. The production is the culmination of work begun as a UHH senior student project by Autumn Miyares-Thompson.
ORDINARY DAYS, a musical in one act by Adam Gwon, tells the story of four young New Yorkers whose lives intersect as they search for fulfillment, happiness, love, and taxis. Through a score of vibrant and memorable songs, their experiences ring startlingly true to life. With equal doses of humor and poignancy, it celebrates how 8.3 million individual stories combine in unexpected ways to make New York City such a unique and extraordinary home.
This performance is dedicated to all those who lost their lives & loves ones 20 years ago in the 9/11 tragedy.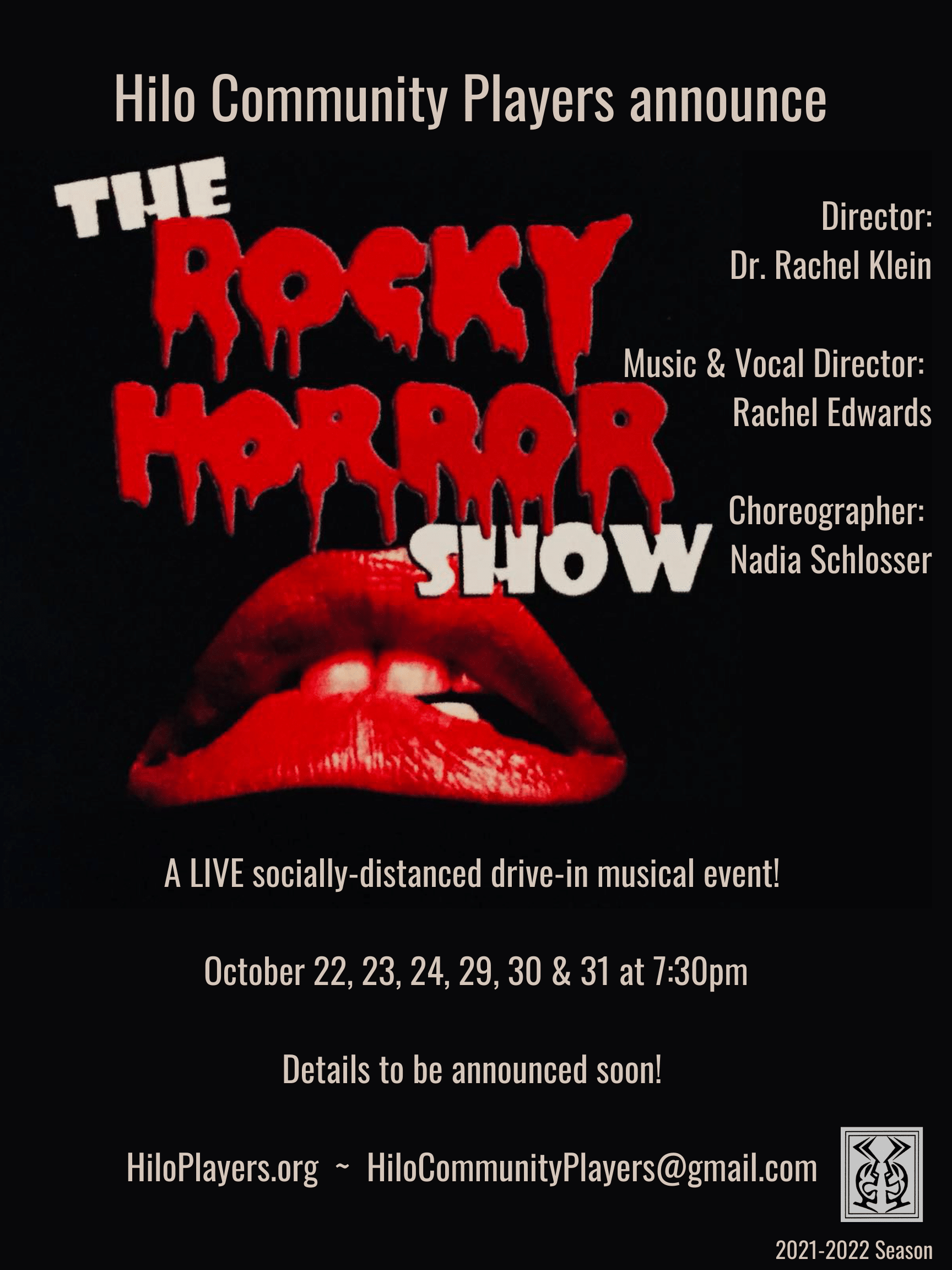 Details coming soon!
Check back for more information and sign-up for our newsletter below to be in the know!