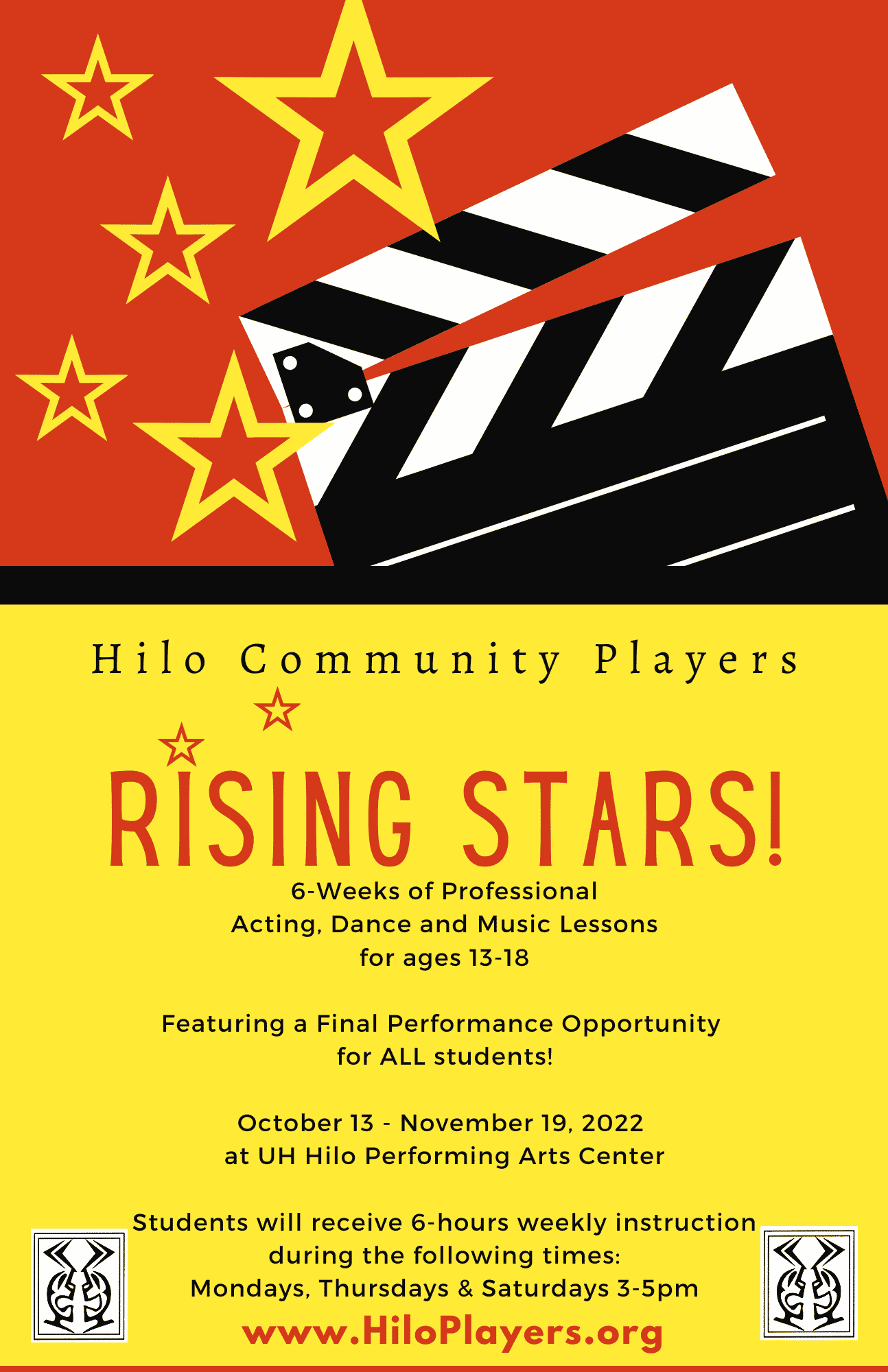 Rising Stars Registration
During the Fall 2022 session of the Rising Stars program, students will participate in 6-hours per week of instruction in drama, dance and music from professional instructors.
Over the course of 6-weeks of lessons, students will learn performance pieces for a final end of session performance! Class fee is $225 for the session, plus a $20 registration fee per student.
Classes and performances will take place during the following times:
Mondays, Thursdays and Saturdays from 3-5pm at UH Hilo Performing Arts Center
From October 13 – November 19, 2022
To register, please complete the form on this page.
For questions or for possible tuition assistance, email hilocommunityplayers@gmail.com
Mahalo!