Halloween Horror Makeup Class
with Jackie Pualani Johnson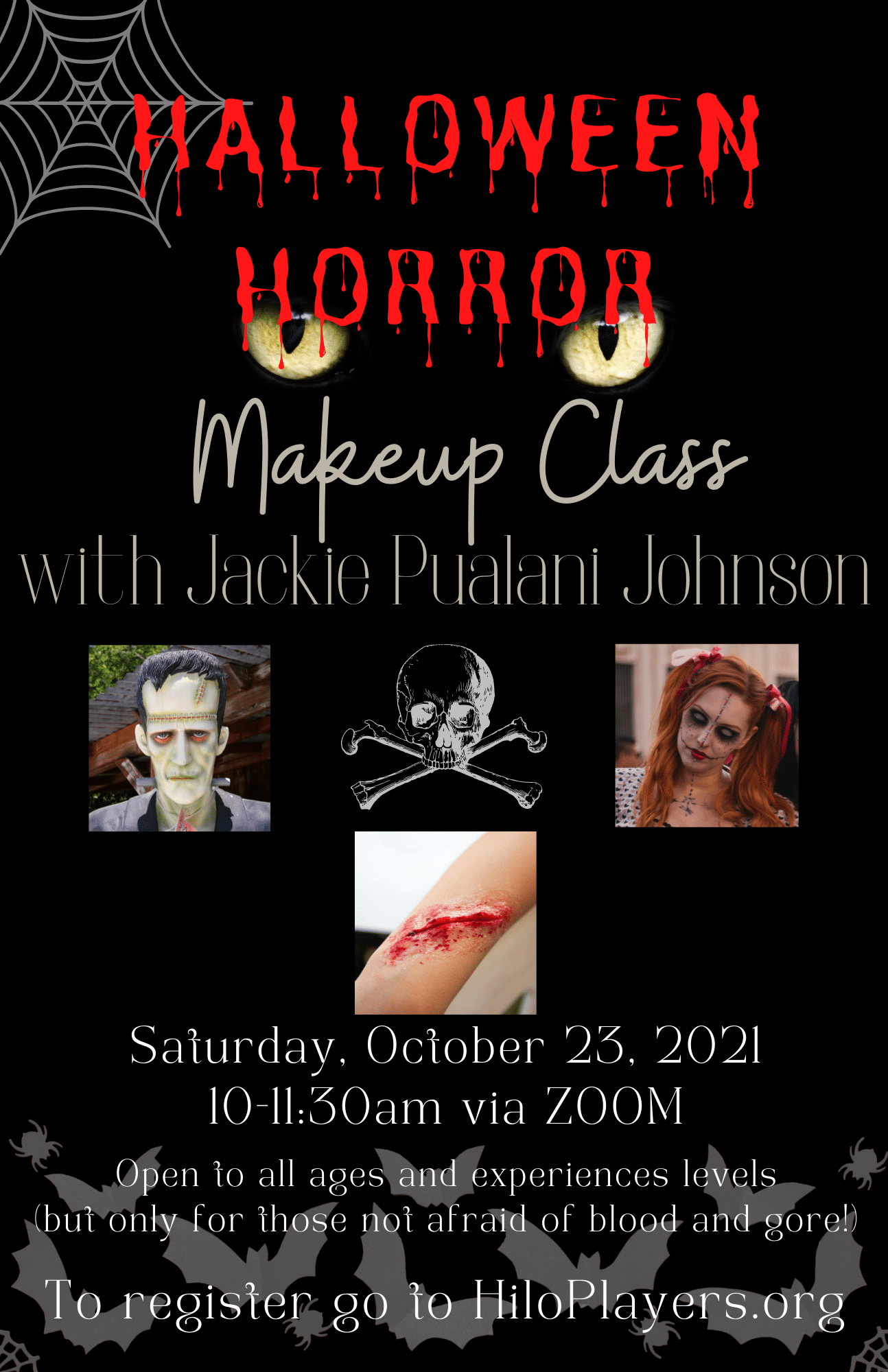 One of Hilo's foremost experts in theatrical makeup, Jackie Pualani Johnson will teach a zoom workshop to help ghouls get their spooky looks ready for Halloween!
Registrants will receive a supply list in advance and the workshop will include a chance to follow along and receive personalized feedback on your stage makeup technique.
Open to all ages and experience levels, but not to those afraid of blood and gore, as we'll be creating some spooky looks!
This workshop is just $7 to attend, with registration available now at HiloPlayers.org/Registration